Top 5 Amazing Beauty Benefits of Castor Oil
Most popular beauty issues, as well as the pressure that comes with striving to look flawless, leads us to use chemical-laden products or treatments that aren't required. However, there are more straightforward ways to look attractive. One of them is castor oil. Castor oil is an antioxidant-rich pale yellow liquid derived from castor seeds.
Castor oil is being used for a couple of centuries, to say the least. Modern-day uses have increased the ways it can be used vitally. From Eyeshadow Kits to Simple good ol' Lip Balms, it is included in our Skincare in one way or the other.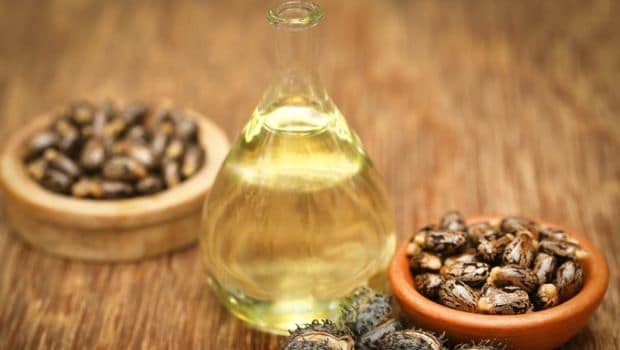 Why Castor Oil is The Supreme Oil?
Big-name oils like coconut, sunflower, and even grapeseed are well-known in the wellness world, but castor oil is an underdog ingredient that hasn't received nearly as much attention, considering the many ways it can support your hair, skin, and nails.
Castor oil has long been used to treat hair and skin problems. It's an elixir for healthy hair and skin. Castor oil contains Vitamin E, proteins, and Omega 6 and 9 fatty acids, which are important for healthy hair and skin. It aids in the reduction of hair loss, the prevention of premature greying, the treatment of scalp issues, and the acceleration of hair development.
Beauty Benefits of Castor Oil
1. Helps in Treating Acne
The issue with most beauty products is that they remove your skin's natural oils. When your skin is stripped of its natural oil, it compensates by making more oil, resulting in oily, inflamed skin that causes acne. Castor oil's antimicrobial and anti-inflammatory properties make it effective in treating acne. Ricinoleic acid has been shown to inhibit acne-causing bacteria's development.
Castor oil's essential fatty acids aid in the restoration of the skin's natural moisture balance. Castor oil should be gently applied to your face and massaged in circular motions. It's also possible to keep it on overnight and then wash it off in the morning. Steam can also be used to open pores and assist in the absorption of oil by the skin.
2. Anti-Wrinkle Protection
Prepare to learn something revolutionary: Castor oil might be the key to combating signs of ageing without the use of super-strength serums or injections. Castor oil is high in antioxidants, which help the body resist free radicals. The ageing process is exacerbated by free radicals, which allows wrinkles to appear earlier.
Castor oil penetrates the skin and aids in the manufacture of collagen and elastin by the body, softening and hydrating the skin.  Collagen and elastin (the proteins that keep skin plump) reserves deplete as we age, particularly in delicate areas like the eyes, mouth, and forehead, where fine lines begin to appear first. To help avoid wrinkles, soak a small cotton ball in castor oil and apply it to your skin before going to bed.
3. Helps in Hair Growth Acceleration
Yes, castor oil is thought to aid hair development, making it a common ingredient in the brow and lash serums. Castor oil is the best oil that helps in promoting hair growth. Since it contains ricinoleic acid and omega-6 fatty acids, massaging it into the scalp enhances blood circulation, which promotes hair growth. Castor oil also naturally moisturises and conditions your hair.
Castor oil can be applied directly to the ends of your hair to help seal the cuticle and prevent dry, split ends. You can also use it to tame frizz and enhance hair sheen all over your head. You just need a small amount, and it works on both wet and dry hair.
4. Castor Oil For Eyes
Our eyes get tired and strained as we are constantly in motion. Castor oil has an anti-inflammatory property that helps to relieve burning and itching in the eyes. It also helps to minimise eye redness and swelling. The beauty benefits of Castor oil for eyes are abundant and ever present. Dark circles, dryness, itchiness etc. you name the problem, castor oil has got a solution.
Thick, long eyelashes complement beautiful eyes, and they don't always have to be fake. It has the ability to thicken and expand eyelashes. It provides enough nutrients to keep the lashes safe and robust. To get longer lashes, replace your eye makeup remover with castor oil and gently brush away the day's mascara while allowing the castor oil to cover your lashes, lengthening and preserving them.
5. Has Skin Soothing Properties
If you're dealing with cracked heels, post-shave dryness, or flaky parched skin on your arms, legs, hands, lips, or abdomen, castor oil is just the thing for you. It's a humectant, which means it draws moisture to itself everywhere it's used.
Castor oil aids in the relief of rough, patchy skin. If you have a scaly underfoot, particularly in the winter, castor oil combined with crushed Kapur will help with deep exfoliation and softening the skin of the sole of the foot. Castor oil is also helpful for people who suffer from Atopic Dermatitis, a skin condition. It is a dry skin condition that is becoming more common as a result of climate change and increased pollution.
Castor oil is no longer solely for constipation relief. Many people are experimenting with castor oil's dermatological benefits. Castor oil is a simple and inexpensive way to improve skin health, and it may have special benefits for the skin on your face.
You may not realise it, but castor oil is a natural beauty product that can help you with a number of skin and hair issues and by using castor oil for eyes you can say bye-bye to best selling eye shadow palettes too  . Let us know how these tips work out for you and stay tuned for more!
The following two tabs change content below.
Dr. Vikram Chauhan
(MD-Ayurvedic Medicine) is an expert Ayurveda consultant in Chandigarh (India). He has vast experience of herbs and their applied uses. He has successfully treated numerous patients suffering from various ailments, throughout the world. He is CEO and Founder of Krishna Herbal Company and Planet Ayurveda in Chandigarh, India. He researched age old formulas from ancient Ayurvedic text books to restore health and save human beings from the worst side-effects of chemical-based treatments.
Latest posts by Dr. Vikram Chauhan (see all)